CanREA's Electricity Transition Hub will help Canadian electricity utilities and system operators transition to a net-zero economy by 2050.
Greater than 1,600 renewable energy industry leaders from across the country assembled within the Metro Toronto Convention Centre from October 26 to twenty-eight for Electricity Transformation Canada (ETC) conference and exhibition 2022, hosted by the Canadian Renewable Energy Association (CanREA), RE+ Events and Hannover Fairs. Listed below are a number of highlights!
CanREA's 2050 Vision: Signs of progress
This yr, ETC kicked off with a progress report on "Powering Canada's Journey to Net-Zero: CanREA's 2050 Vision," which had been introduced one yr ago at ETC 2021.
"We're beginning to see the primary, tentative signs that the long run envisioned in these models is definitely playing out in the actual world," said CanREA President and CEO Robert Hornung, pointing to the nearly 1 GW of recent wind and solar capability installed in 2021, a figure that's projected to exceed 2 GW in 2022.
"This positive trend is predicted to proceed going forward," said Hornung.
Speakers Mathieu Johnson of Hydro-Quebec, Binnu Jeyakumar of the Pembina Institute, Soren Halverson of Environment and Climate Change Canada, Andre Bernier of Natural Resources Canada, and CanREA Board Chair Jason Chee-Aloy addressed the positive progress Canada's wind, solar and energy storage industries have made since our 2050 Vision was first launched – and what comes next on the trail to net-zero.
CanREA CEO Robert Hornung passes torch to Vittoria Bellissimo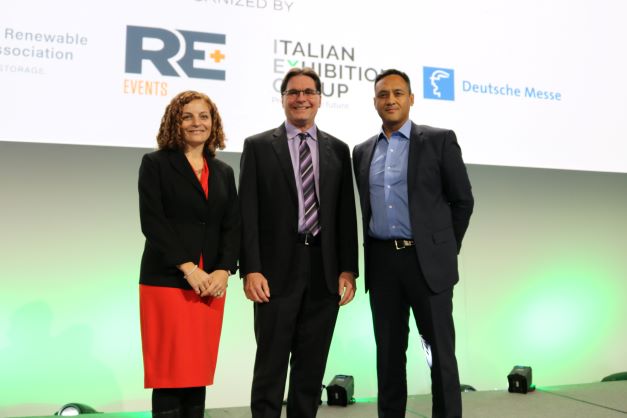 Following the opening plenary session, CanREA's Board Chair, Jason Chee-Aloy, introduced and welcomed CanREA's incoming President and CEO, Vittoria Bellissimo, who would take the reins on October 31.
"I'm thrilled to have the chance to steer this organization at a time when the truth of climate change means our work couldn't be more vital," said Bellissimo, "We have now a very important job to do, and I cannot wait to start."
After a number of words reflecting on his retirement from CanREA, outgoing CanREA President and CEO, Robert Hornung, received a standing ovation from the gang, thanking him for his many years of dedication to developing Canada's wind, solar and energy storage industries.
Greater than 1,600 visit the Show Floor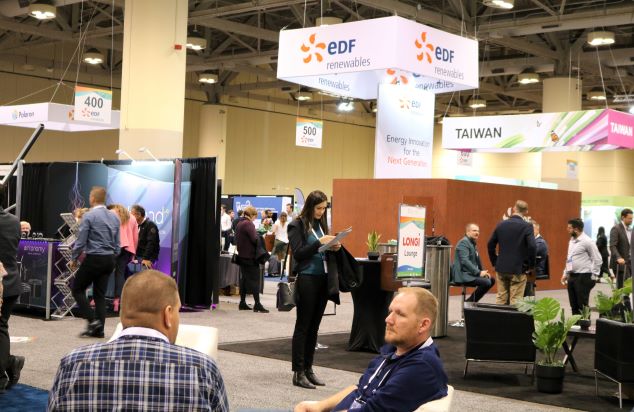 Electricity Transformation Canada 2022 featured a well-liked exhibition hall, where CanREA member firms, and exhibitors from all over the world, interacted with greater than 1,600 attendees over three days. As well as to just about 100 company booths, there have been also greater than a dozen informative sessions on the Show Floor, and lots of networking opportunities for all.
The CanREA booth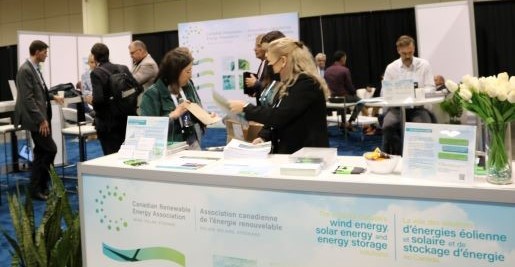 Thanks to everyone who stopped by the CanREA booth to learn more from our regional policy experts and dedicated membership team.
Strengthening Ontario's Clean Electricity Advantage
On day two, CanREA's Vice-President of Policy, Regulatory and Government Affairs, Brandy Giannetta, led a very important discussion about strengthening Ontario's clean electricity advantage. The IESO presented its outlook for the Ontario electricity system, and CanREA members Enel and Essex Power Corporation encouraged CanREA to proceed its advocacy work, acting as a united regulatory voice for Canada's wind, solar and energy storage industries.
CanREA's Markets and Policy Update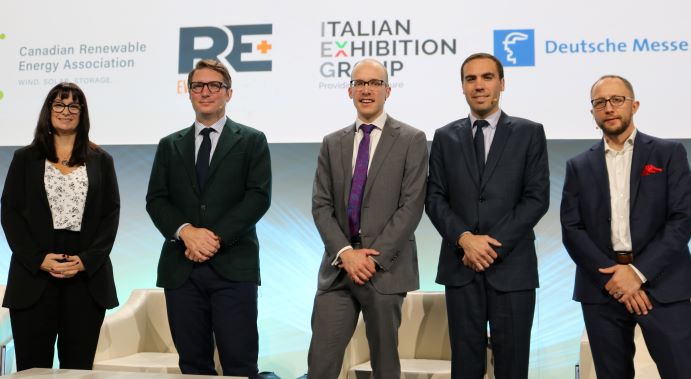 In the course of the final morning plenary session of the conference, CanREA's policy team took to the stage to debate their advocacy priorities, while offering regional market updates and helpful intelligence on future opportunities across Canada.
Natural Resources Canada funding announcement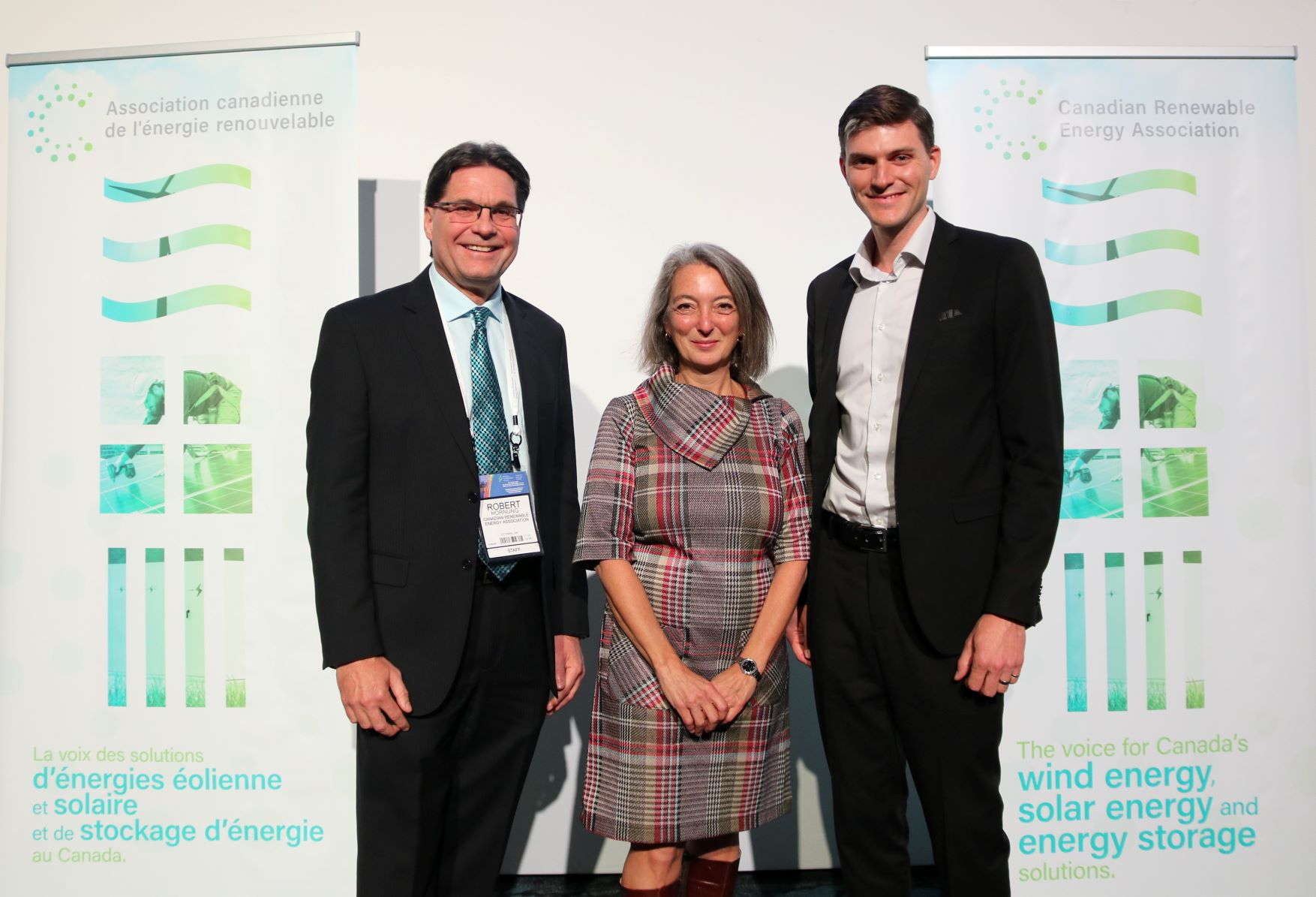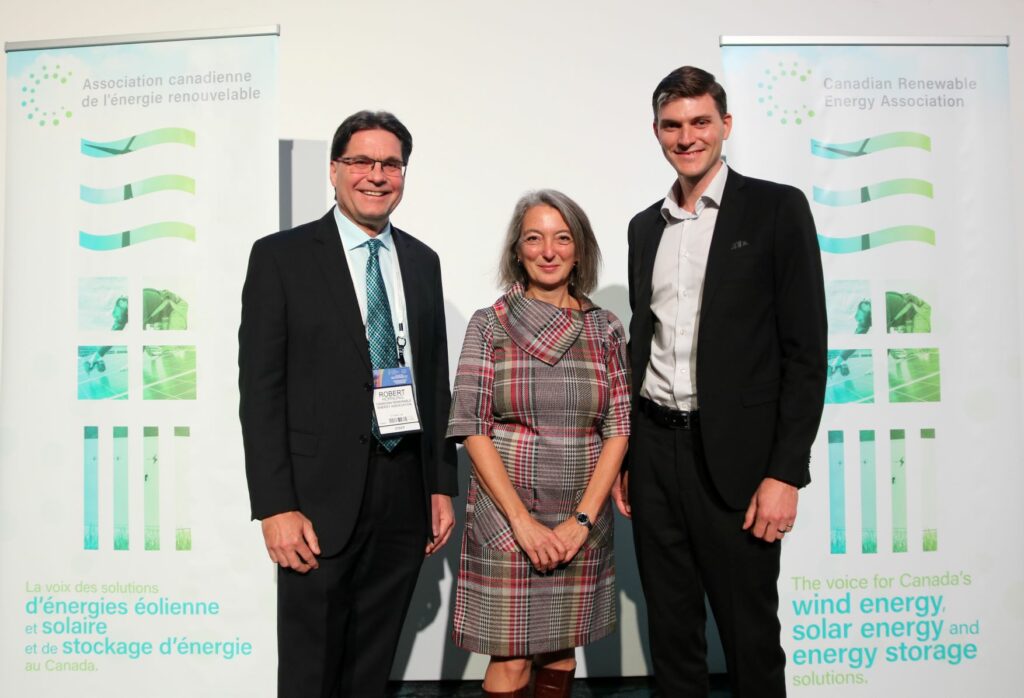 The last day of ETC 2022 featured a very important funding announcement from Natural Resources Canada, investing nearly $1.6 million to launch CanREA's Electricity Transition Hub, a recent entity that can help Canadian electricity utilities and system operators transition to a net-zero economy by 2050. Read the press release here.
See you in Calgary for ETC 2023!
Next yr's ETC conference will happen in Calgary on Oct 24 and 25, 2023. We hope to see you there! To remain informed, subscribe to our Watt's On events enewsletter and visit our Upcoming Events webpage. https://renewablesassociation.ca/upcoming-events/